Lash Extensions Gold Coast to get longer, fuller lashes & gain back 60 hours per year by ditching mascara & upgrading to lash extensions.
Enjoy hassle-free mornings & wake up with your makeup.
Save hours per week applying mascara
Look glamorous and feel confident every day
Wake up with your makeup, and step out of bed looking runway-ready!
MASCARA WASTES YOUR VALUABLE TIME
Upgrade to Lash Extensions
Tedious application: applying mascara adds extra stress to your busy morning

Waste of your precious time: Applying & removing mascara consumes 10 minutes every day. That's 2.5 full days of your precious time per year wasted.

Not truly waterproof: Mascara rubs off throughout the day. Especially in summer, at the gym and swimming. Say goodbye to "Panda Eyes" with soft, lightweight eyelash extensions.

Join Thousands of Gold Coast Women who have transformed their look and save time each day
With over 726+ verified eyelash extensions Gold Coast reviews on Google and another 80+ on Facebook, we're confident you'll love your fuller, longer lashes….
⭐⭐⭐⭐⭐
We're Ready to Save Your Time & Transform Your Look
Pioneers in the lash extensions industry since 2012 – we were one of the first to bring eyelash extensions to the Gold Coast when the beauty treatment reached Australian-shores.
We strictly hire elite lash artists with years of lashing experience under their belt. They apply lash extensions quickly, precisely and most importantly – safely.
Over 7,500 Gold Coast Women now wake up feeling confident, save precious time & love their look.
Ready to Wake Up with Your Makeup? We can Help.
Reclaim your mornings and experience total transformation with our Gold Coast lashes. Wake up with the confidence of a supermodel and adore your effortless daily look. Breathe a sigh of relief knowing your precious eyes are in safe hands – with the most elite team of lash professionals while you relax, unwind and enjoy a "lash nap".
STEP ONE:
Book Your
Appointment Today
We keep same-day availability every day.
We're confident if you call now we'll have a space for you.
If we can't get you in today and you're a new client we'll gift you a FREE rose petal foot soak and lavender towel wrap at your first visit.
Call us on (07) 5689 1919
STEP TWO:
Consult with Your
Elite Artist
There's no need to know what type of eyelash extensions you want or have any prior knowledge.
You'll enjoy a glass of champagne or lychee cloud mocktail while our artists assesses your eye shape and makes expert recommendations.
STEP THREE:
Relax and Nap while we Transform Your Lashes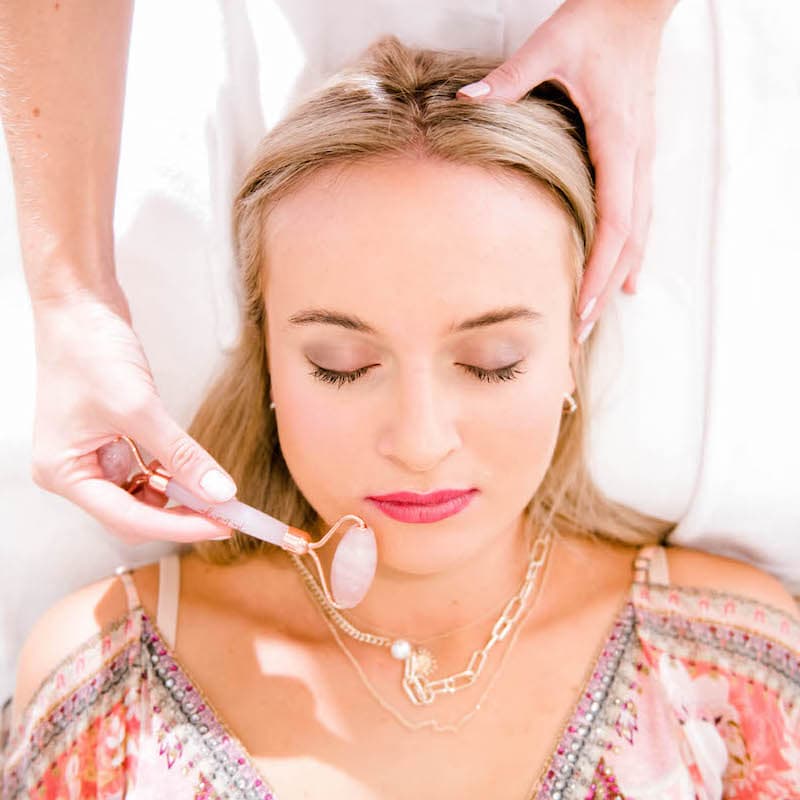 Claim Your New Client Offer with Free bonuses Below:
24k Gold Collagen Mask
Lychee cloud mocktail
Lip wax
Hand massage
Rose petal foot soak
Bonus new client gift bag including lash cleanser
**Limited time**
Expires: 15 December 2023
Protect Your Precious Eyes – Choose Lash Professionals You Can Trust!
Don't make the same mistakes as our loyal client *Jasmine…
Meet Jasmine, one of our valued clients who learned a hard lesson about the importance of professionalism in the lash industry.

Sadly, she had a harrowing experience with an untrained lash artist she found on a Facebook group. This story serves as a cautionary tale to shed light on the dangers of unprofessional practices. These are everywhere unfortunately 🙁
Jasmine was enticed by a deal that seemed too good to be true, and it turned out to be just that. She arrived to her first appointment at someone's house, she was directed to lie down on a couch in a living room with a strong odour of cigarette smoke present and the tools sitting on the side of the couch (unhygienic & unsafe).

Children ran wildly around the the room throughout Jasmine's treatment which made her feel even more unsettled. To make matters worse, the therapists dog jumped up for a nap on her lap through her experience – despite Jasmine being allergic to pets, she kept quiet to avoid making the situation even more uncomfortable and prayed it would be over soon.

Amidst dim lighting, and constant interruptions (the lash artist had to frequently stop the treatment to tend to her children) – Jasmine ended up with clumped lashes all stuck together and bloodshot red irritated eyes that stung and burned. The treatment took over 3 hours and Jasmine had to seek medical treatment due to chemical burns her eye had sustained. Lash adhesive can cause fume burns when in untrained and unskilled hands.

The moral of the story is crystal clear: do not compromise your eye health. Always choose experienced professionals who uphold strict hygiene standards and maintain controlled environments. Your eyes deserve nothing less.
*[Name changed for client's privacy reasons as she's a long-term regular now after finding The Lash Spa]

View Gallery of our Eyelash Extension Work (Applied Safely by Professionals)
Lashes Aren't One Size Fits All
"You were born to stand out – and your lashes should too! We partner with you to tailor your set of eyelash extensions to complement your face and enhance your eyes for a Seemingly Small Change that makes a Dramatic Difference."
Lash Specialists Who Care
At our spa, we take a pure approach to beauty, focusing solely on Gold Coast eyelash extensions (and brows). With our entire team dedicated to lashes, we've honed our skills to perfection. Through precise lash isolation, we create extensions that look naturally flawless, while also lasting longer and avoiding damage to your real lashes. We don't subscribe to the "caterpillar" or "broom-like" lash trends. Instead, we believe in enhancing your unique natural beauty with subtle yet striking lash extensions.
Luxury Day Spa
We are a luxurious day spa exclusively devoted to exquisite eyelash extensions. We believe that your lash application should be a serene and indulgent escape from the daily grind. Our wellness space is an oasis of tranquility, where you can relax before or after your eyelash extensions treatment with a soothing massage, a cup of fragrant chamomile tea, and other indulgent treats. The ambiance is designed to promote a sense of calm and rejuvenation, with a cosy fireplace, a cherry blossom tree, and plush seating. From the moment you enter our dedicated relaxation area, you'll feel the stress melt away and your mind and body slip into a state of blissful relaxation
Lash Aftercare Program
Elevate your lash extension experience with our comprehensive aftercare program. We believe that proper aftercare is crucial for the longevity and health of your lashes. That's why we provide you with a specially curated aftercare gift-bag that includes everything you need to maintain your extensions, from a luxurious foaming lash wash to a lash wand for daily grooming. In addition, we offer detailed aftercare instructions and a discount for your first infill, so you can enjoy your lashes for longer. As a bonus, our membership card rewards system allows you to earn points with every visit, which you can redeem for exclusive benefits and discounts.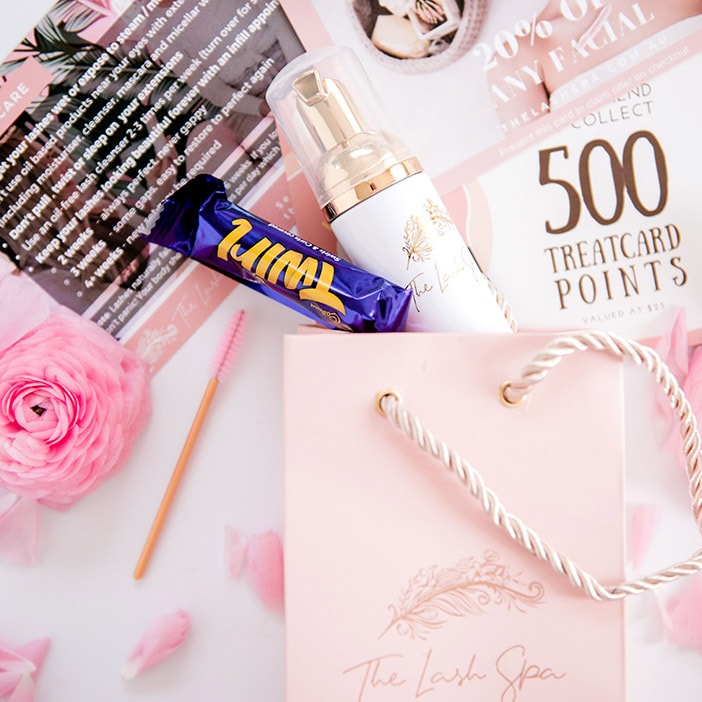 Customised Check-In
You can cater each treatment to how you're feeling upon arrival. Whether you're in the mood for a nap or a chat – we've got you covered. Take all the anxiety out of visiting a new Gold Coast lash salon as we've thought of everything to make your experience smooth and keep you feeling relaxed and at ease.
Our Lash Extension Packages
Which Lash Style Are You?
Lash Spa Light
A light, pretty set of eyelash extensions that looks completely natural and enhances your eyes.
These lashes are loved by our more mature clientele or those with short, fine natural lashes. To achieve this look, we use a combination of individual lashes and light 3D volume lashes.
Dreamy Volume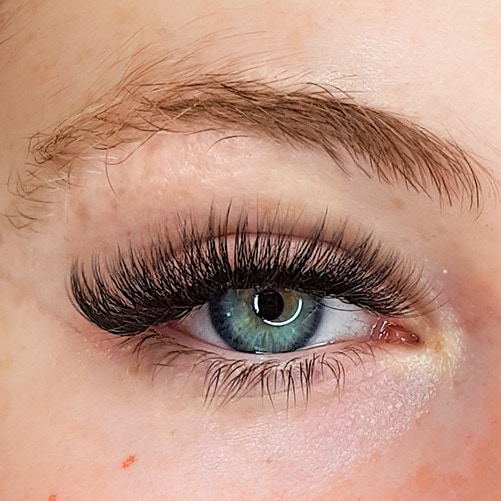 As our most popular set of lashes, the Dreamy Volume creates the darker 'eyeliner' look with a fuller volume and length of lash extension.
The look is customised to suit your natural lashes, so could be a full set of 6D lashes mixed with some 3D volume or even classic lashes – we get as long and full as we can without causing any damage.
Max Volume
The Max Volume is for you if you want your lashes to be on another level of fullness to create extreme drama and get maximum attention.
We'll use a combination of volume fans from 3D right through to 10D in a style that suits your eye shape, to make sure your Max Volume creates an incredible effect!
The Lash Spa Eyelash Extensions Gold Coast
Experience the gold standard in eyelash extensions at The Lash Spa Gold Coast. Unlike other salons that may have untrained artists, we pride ourselves on having highly qualified ELITE lash artists with thousands of hours of experience. Our elite lash artists receive ongoing training in-salon and deliver consistently exceptional, 5-star results while adhering to the highest standards of hygiene.
As the number one rated lash salon on the Gold Coast with 726+ 5-star reviews, our experience speaks for itself. We've had countless clients come to us with disastrous results from other salons, including clumped or poor-quality extensions, or even damaged natural lashes. We care deeply about the health of your lashes and are dedicated to achieving the perfect look for you – beautiful, alluring, and absolutely natural.
And our commitment doesn't stop at the salon. We believe that how you take care of your extensions is just as important as the application itself. That's why we provide an aftercare gift bag and education, which includes a foaming lash wash, aftercare instructions, lash wand, and even a discount for your first infill, plus a membership card for our rewards system. With The Lash Spa, you'll get Better Lashes and exceptional service every step of the way.
Ready to Experience the Best Lashes of Your Life?
Book an appointment with us today and let our elite lash artists create a customised look just for you. Say goodbye to clumpy, poorly done lashes and hello to natural, beautiful lashes that enhance your unique beauty.
Luxury Eyelash Extensions Made for You
The Lash Spa is made of a team of highly experienced lash artists, known for high-quality, exceptional work. We recognize that no two faces are the same, so we customize your lashes to highlight your natural and unique features. No matter how full or long you want your lashes to be, we will accommodate and tailor your lash extensions specifically to you!
Why Choose The Lash Spa?
Lash extensions can make you look and feel gorgeous by enhancing your natural beauty! When done properly, eyelash extensions can add to your already beautiful eyes.
When you choose The Lash Spa, you can rest assured that you will be getting high quality lashes that you will be super happy with.
Our lash artists are highly experienced and skilled and will give you the look you desire. All our lashes are light weight and look realistic. They are long lasting so you can enjoy beautiful, full lashes for a long period of time.
Benefits of High-Quality Eyelash Extensions
More people are getting eyelash extensions because of the many benefits they bring. When done correctly, they add volume to the face, making you appear more alert and youthful.
Additional benefits of eyelash extensions include:
Enhance your natural beauty with longer, fuller eyelashes
Add volume to your lashes without having to apply mascara
Save on time getting ready in the morning with lashes that are always ready to go!
Eyelash extensions are perfect for people who want to look put together while cutting back on makeup time
At The Lash Spa, we will work with you to give you the full lashes you've always dreamed about! We will listen to your specific needs and desires and will customize the length so they can be as dramatic or natural as you want. We will work closely with you to make sure you leave extremely satisfied with your lashes, feeling better than ever!
We Would Love to Meet You!
Lash extensions can boost your confidence, making you feel your best! At The Lash Spa, we love helping people feel beautiful in their own skin and would love the opportunity to help you achieve the lashes you've been wanting.
If you've been thinking about getting lash extensions, contact us for a consultation today. We believe that everyone deserves to be treated like a queen, that is why we have created a space that feels like a day spa. When you walk into The Lash Spa, you will be pampered and treated as though you are in the finest day spa.
We have luxurious essential oils wafting through the spa along with light, calming music. You will be greeted with iced tea and will receive a goodie bag when you are finished with your treatment. We work with the best eyelash artists in the Gold Coast so we can maintain our reputation of being the best in the industry.
Schedule an Appointment Today
For a spa-like experience and the most stunning eyelash extensions on the Gold Coast, contact The Lash Spa today. We are looking forward to welcoming you to our community and are excited to pamper you!